Tyny
Nigerian Dwarf Goats
Tyny Bonita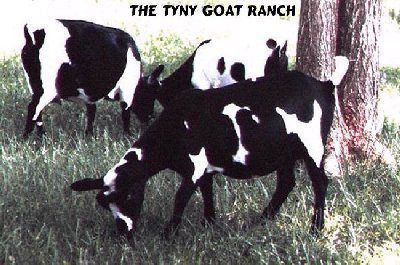 Bonita is no longer with me. As you will probably be able to tell....she was always my 'favorite'. She gave me so much and asked for so little in return. She passed in my arms following complications of delivering.....on her own.....sextuplets. She had previously given me twins, quads, quads, and then the sextuplets.





The Does





PGCH Tyny Fawn
DOB: May 9, 2004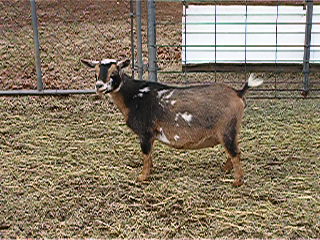 Fawn is a beautiful doe with a fabulous udder. She finished her required Grand Champion wins to become a Permanent Grand Champion on May 7, 2006....not even 2 years old yet. She won best udder twice on her first freshening.
Tyny Rosa Parks
DOB: March 15, 2006
blue-eyed
Little Tots Estate Jorja Belle
DOB: November 3, 2006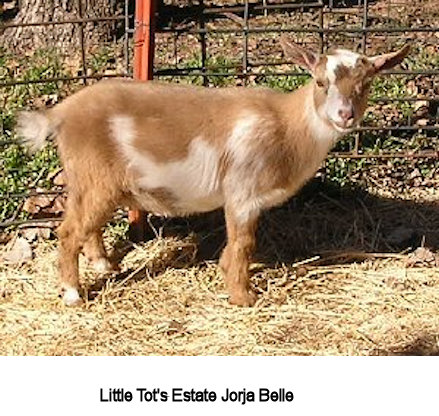 Tyny Lorazepam
DOB: April 13, 2007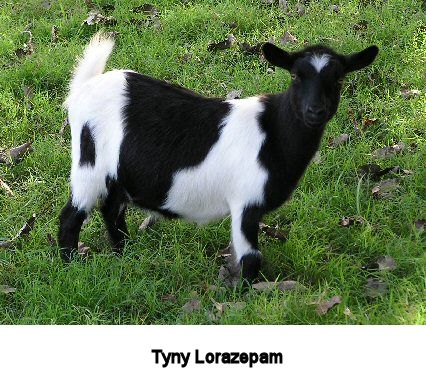 Another Little Bitty daughter
High Hill Farm Wind Dancer
DOB: July 3, 2007
blue-eyed
"Windy" is a very nice doe with a lot of promise. She is a daughter of Ivy Acres Windy Plains who has a wonderful udder and severah Grand Champion and Best Udder wins.
Tyny Domino
DOB: March 22, 2009
Domino is the only doeling I kept from the 2009 'crop'. I love her color and style as well as the fact that she is a Fawn daughter.
Tyny Phancy
DOB: October 15, 2010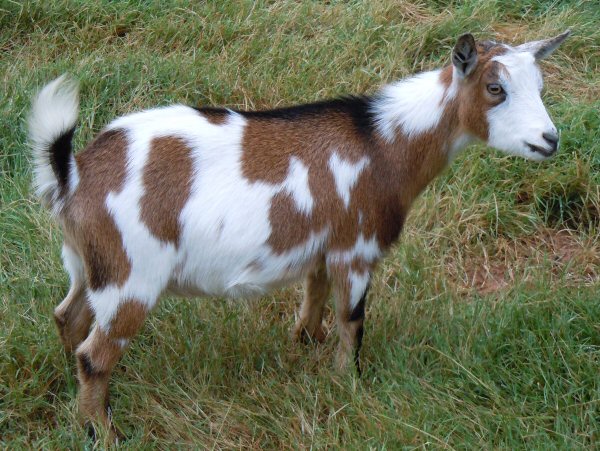 Tyny Schmancy
DOB: October 25, 2010
blue-eyed
Tyny Badger
DOB: October 27, 2011
blue-eyed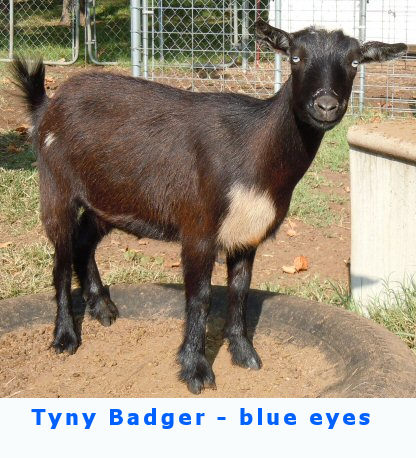 Tyny Badger's Seastir
DOB: October 27, 2011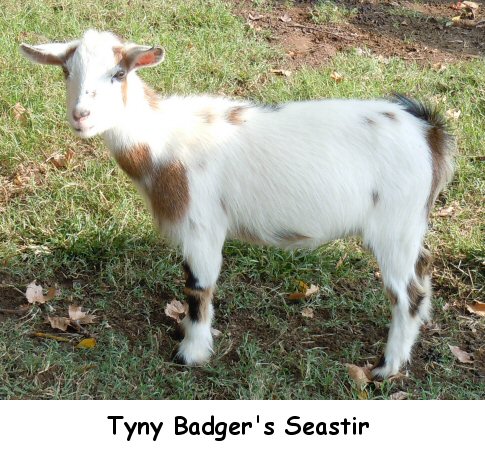 Tyny Di Lawdid
DOB: October 21, 2013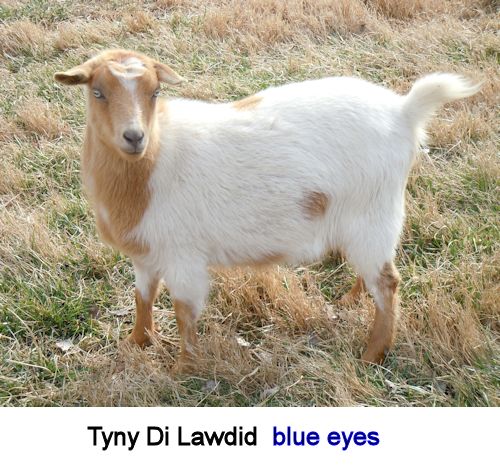 Tyny Zanacts
DOB: October 20, 2013
Tyny MS Kontin
DOB: October 5, 2014
Tyny Psoma
DOB: October 4, 2014
Tyny Montana
DOB: November 12, 2015
Thing 1 and Thing 2
Purchased 1/17/16
I purchased these 2 Boer does to experiment in cross breeding the boer does with my nigerian bucks. I thought I might try to produce a small heavier milk goat for both meat and milk production.
The Bucks





Brush Creek Elysian
DOB: May 7, 2006
Tyny Blue Shadow
DOB: March 30, 2009
blue-eyed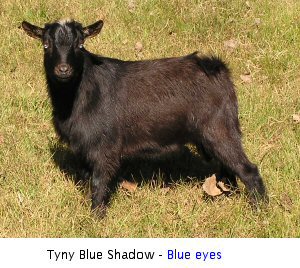 Since Green Gate Prince of Tides is approaching the end of his service ability I decided to keep a son this year. I really like the solid black with the blue eyes. He is a very handsome, well 'put together' little buck with a lot of promise
Tyny Lil' Man
DOB: February 20, 2011
blue-eyed
I am very happy to have this blue-eyed grandson of Prince....he is very handsome
Tyny Jai Dreau Kodone
DOB: October 6, 2012
lots of moonspots
son of Woodhaven Farms Phil Moss
Tyny Lil' Ditto Man
DOB: November 12, 2015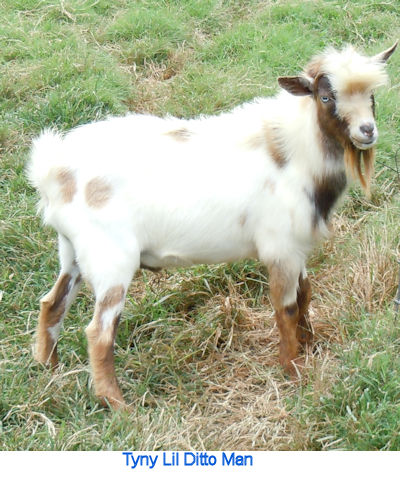 Tyny® home page